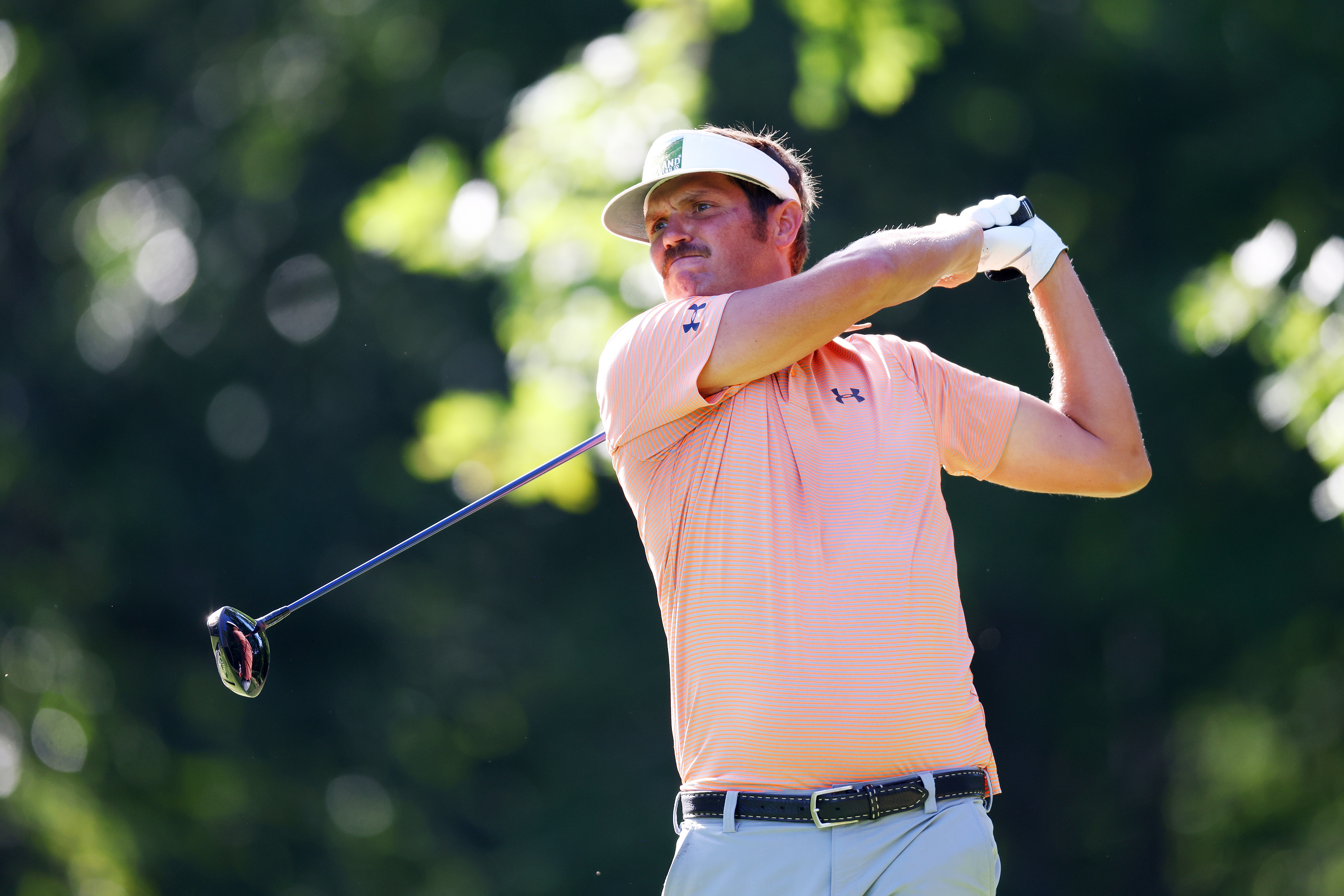 Jeff Overton Holds Lead at the Magnit Championship at 11-Under Par; First 36 Hole Lead Ever on Korn Ferry Tour
By Jeremy Friedman
JACKSON TOWNSHIP, N.J. – Jeff Overton turned in a second-round 4-under par 68 to retain the lead through 36 holes at the Korn Ferry Tour's inaugural Magnit Championship, taking place at Metedeconk National Golf Club in Jackson Township.
Overton, who set the tournament rotation course record on Thursday, followed up with five birdies and one bogey to move to 11-under par for the championship, one shot clear of Paul Barjon and Jacob Solomon, who stand at 10-under.
"I was a little nervous definitely the first several holes, but I was able to hang in there," said Overton, who made his first cut since the Albertsons Boise Open in August of 2022. "Just drove it straight again and made a lot of putts. It's a good combination. It's nice to finally see the ball go in when you hit those putts, so hopefully we can keep it going."
The Magnit Championship marks the first time that Overton has posted back-to-back rounds under par on the Korn Ferry Tour this season. This tournament also marks his first cut made in 2023 and his first 36-hole lead or co-lead ever on the Korn Ferry Tour.
Overton underwent back surgery in 2017 to repair a herniated disc, which led to one of the scariest moments in his career – a spinal infection that hospitalized him for a month and many more nights of home health care. He did not pick up a golf club for two years after being released from the hospital.
PGATOUR.com: Jeff Overton makes emotional return at 3M Open - PGA TOUR
Five years after his surgery, he returned to competition in July of 2022 at the 3M Open on the PGA TOUR as a sponsor exemption. He made his first professional cut since 2016 at the Albertsons Boise Open in August of 2022.
Standing one shot back at 10-under par is Jacob Solomon (6-under 66 on Friday) and Paul Barjon, who equaled Overton's course record on Thursday with a 7-under 65 on Friday. Barjon, who is currently 34th on the Korn Ferry Tour Points List, is aiming for his second Korn Ferry Tour win of the season with the hopes of becoming #TOURBound for 2024.
"It was good, kind of everything clicked," said Barjon following his round.
Friday's second round was halted at 7:57 pm ET due to darkness with two groups to finish. Play is scheduled to resume Saturday at 6:45 a.m. ET. The cut to 65 players and ties will be made following the conclusion of the second round, with the third round starting at approximately 8 am ET.
-30-
Back to News