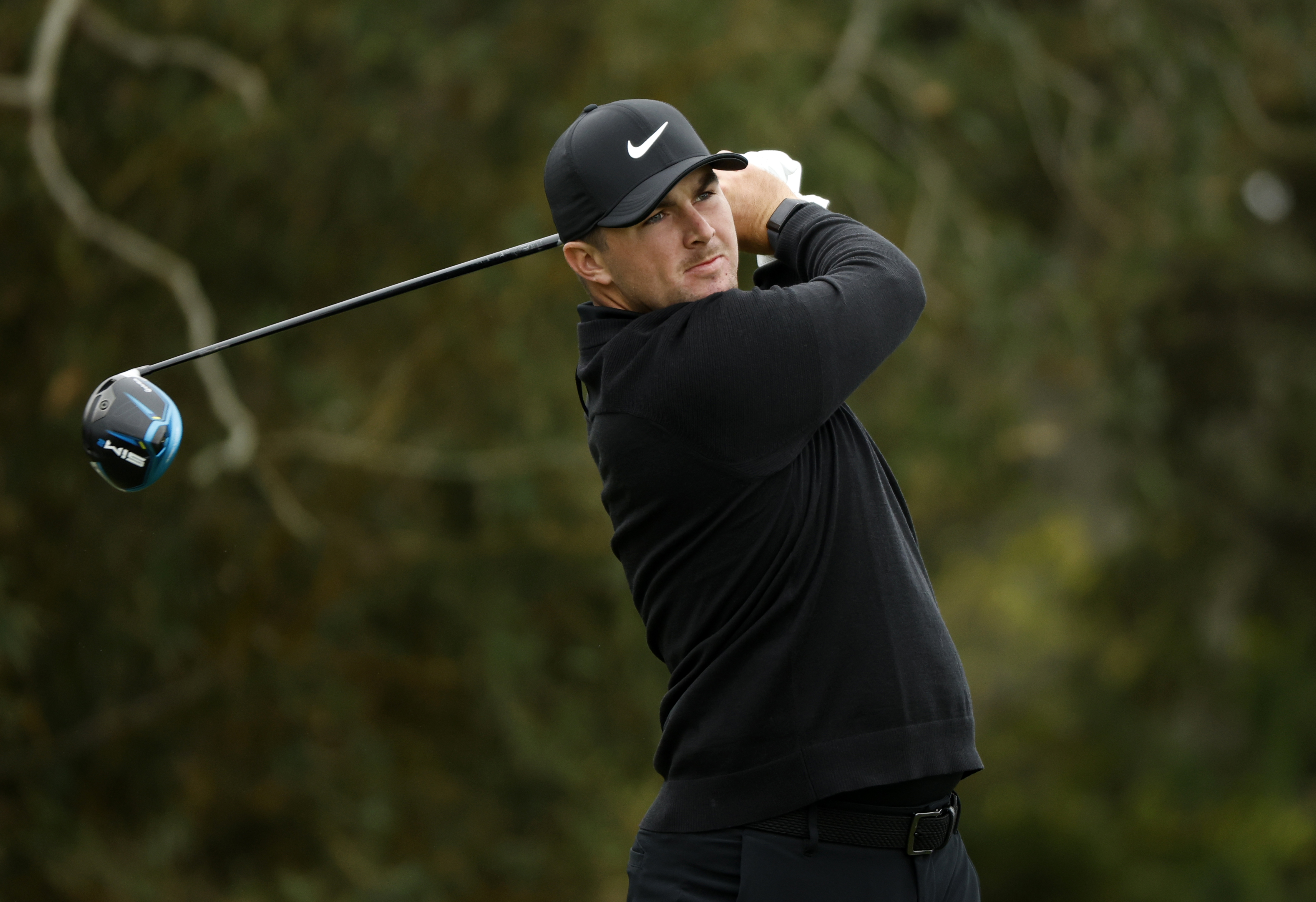 New Jersey Native Chris Gotterup Returns Home for a New Korn Ferry Tour Event
By: Ellie Riegner
The Korn Ferry Tour is returning to New Jersey for the first time since 1997, with Metedeconk National Golf Club in Jackson Township hosting the Magnit Championship, Aug. 17-20. Garden State native and Korn Ferry Tour member, Chris Gotterup, 23, has played the course a number of times, but this is his first tournament in the area after a college run at Rutgers and Oklahoma.
Gotterup spent his collegiate golf days not too far from home at Rutgers University before transferring to University of Oklahoma for his fifth year of eligibility. At Oklahoma, he won the Jack Nicklaus and Fred Haskins awards as NCAA's Division I Collegiate Player of the Year. He turned pro in 2022, and currently places 39th on the Korn Ferry TOUR points list.
In a recent media conference previewing the Magnit Championship, Gotterup shared his hopes for a competitive and successful journey during this home stretch of the season while also speaking of the laid-back approach he brings to his game.
Gotterup's father, Morten, a former collegiate tennis player and avid golfer, who, like his son, has a notable New Jersey State Golf Association (NJSGA) career. Morten was the New Jersey Senior Amateur champion last fall, and Chris won the NJSGA State Open Championship in 2019. Another contest for Chris in New Jersey is certainly a homecoming, and another victory will certainly be that much sweeter.
While the 23-year-old golfer can take advantage of his father's experiences playing at Metedeconck, the two are more so looking forward to being at home together and showing the guys around rather than Chris being coached by dad for the week.
Returning home is exciting, but it's also an adjustment for Gotterup. Most athletes experience transitions, especially going from being the star of their high school team to the more challenging world of collegiate athletics. "I can tell you that each step of the process has been like I'm starting from scratch almost," said Gotterup when asked to reflect on his transition from college golf to professional golf.
And what makes Gotterup unique at his level is that he doesn't allow the sport to consume nearly every aspect of his life. Gotterup takes more of an "enjoy-the-journey" approach when trying to be his best. The Korn Ferry Tour member enjoys the chance to escape every so often. Whenever he is able to take days off and spend time at home, he says it's beneficial for his game – mentally and physically.
"We play so much golf, more than people think, and it's pretty taxing being out there every day walking 18 holes or more in the sun for those times. Whenever I can go home, go to the beach, hang out, it's a bonus for me," said Gotterup.
As a student-athlete in college myself, it's not typical that you hear of competitive athletes taking days off to enjoy some downtime. It's important to reset, and Gotterup is a great example of how to create an effective balance.
And Gotterup's approach to his game of keeping it simple and enjoying the process is one you don't come across often and one that will likely take him very far. It seems he's been able to remain focused without being all-consumed.
Heading into the Magnit Championship in his home state, Gotterup has the opportunity for a stand-out performance at a place filled with memories and hometown fans which is a special experience that may contribute to Gotterup's success.
Back to News